"I never thought in a million years I'd book these types of clients and match my $55,000 teacher's salary with a

single (part-time!) contract

."
Real Talk
You can learn the basic skills of being a VA anywhere. And there are loads of memberships to help you start.
But if you're already working billable hours and actively applying for jobs
What you actually need is…
A membership that guides you through the

messy middle
"I landed multiple four-figure monthly retainer clients directly from leads Emily has posted."
"And I had my biggest month ever in my business in December. Before joining her membership, I relied on referrals from other people. I was getting clients, but the work was never steady.
Now I can relax knowing I have a reliable pipeline of clients coming my way, even if I have to step away from my business for a couple of weeks."
— Esai Arasi, Social Media Strategist, Social Konnection
As a freelancer navigating the online space, you
can't afford to waste any more brain power

or resources
What you gotta understand is…
There's a gap in this space of people doing solid implementation work.
Clients right now are looking for skills that aren't being taught in any virtual assistant program
Pssst. I'm gonna let you in on a lil' success secret...
The money isn't in general VA work at all…
The market's too saturated. It's competitive and devalued.
The highest-paid VAs are marketing assistants who understand the bigger picture.
They see marketing as an ecosystem.
And how different components of a client's strategy affect the entire rainbow.
The highest-paid VAs aren't even called VAs.
Nuh-uh...
The real unicorns introduce themselves as digital marketers.
scrolling jobs on Upwork
focusing on niching down
relying on past clients for referrals
writing social media captions for pittance pay
dancing and pointing on reels, pressured by your "coach"
A group of focused hardworking, multi-skilled, and passionate people (just like you!) are trailblazing a path to work-from-anywhere schedule freedom and $50+ an hour pay — the freelancer's promised land.
They snag the top jobs by being indispensable.
They sharpen their copywriting skills and master the techie schmutz of live webinars.
They don't recoil at the sight of a multiple-surgeries nurture sequence. Instead, they've got the talent to heal those wounds with their horn.
A Digital Marketer's Magic Success Recipe
One part implementation
One part strategy
One part
wizardry consulting
There's a massive missed opportunity in the online space
Virtual assistants are training as task rabbits, but business owners have their fair pick of those.
They're searching for something more…
"My VAs are very limited in what they can do. I'm trying to scale. I'm looking for basically… what I'm looking for, it seems it almost doesn't exist."
– Biz owners everywhere
Business owners need someone to step up and take the (marketing) reins.
They need digital marketers.
And who qualifies for this job?
Probably YOU!
a virtual assistant touching marketing funnels, emails, or website updates…
helping with social media, blogging, SEO, content creation, or affiliate partnerships…
logging into platforms like Pinterest or YouTube or dipping into Facebook & Google ads
You're already a digital marketer.
You just haven't turned the mirror around to actually see your worth.
Nobody's talking about the increasing need for talented people like you.
Beholder of a varied, multi-faceted skill set, with a
plus oodles of patience and persistence

to navigate the ever-morphing world of CRMs and tech
Digital marketers hold some of the highest-paid jobs in the industry.
(Day rates can creep north of $1400.)
And it's skills that any serious, hard-working and determined VA – like you – can master.
You've just never had someone with their finger on the pulse

tell you about this life-changing opportunity!
The Digital Marketer's Workgroup
An online referral community for marketing VAs already working billable hours and are ready to land seriously high-paying jobs
Here's what Workgroup members are saying:
Make your life — and the life of your family better — by up-leveling your VA skills and becoming a digital marketer like Jennie did:
I'm not struggling anymore.
My kids see me building a business.
I can pick them up after school and bring them to play dates. I can buy them whatever they want. (Within reason, obviously!)
The Digital Marketer's Workgroup has totally changed my life.
It's helped me get clients. And it's a community filled with people doing the same thing as me. We're all business owners, and that's how I see myself now.
— Jennie Stones, Freelance Digital Marketer
Start working from home and never have to return to your office job again, like Steven…
I now have the freedom to choose when I want to work.
I'm not bound to the 9-5.
The Digital Marketer's Workgroup has given me confidence in my abilities to be able to step into this freelance lifestyle.
I used to spend my day browsing through Kijiji and Craigslist. and Upwork, looking for jobs that matched what I perceive my skill set to be.
Now I book clients just by being honest with them and saying, I've never done this but I have the support of a really nice group who can help me.
— Steven Fortune, Digital Marketer
And gain a group of cheerleaders with pom-poms waving beside you as you grow your business, like Marci.
The community's support (& the number of jobs!) is GOLD.
I was ready to go all in on my VA business, but I was suffering from information overload. I was working full-time in corporate, and I didn't have a client. So I tuned everybody else out and went all in on Emily and her membership.
Now I'm in a good place. I quit my job and work for myself now, and I don't have to worry about my finances.
—Marci Sanders, Tech Marketing Assistant
But here's what truly sets this program apart:
65+ job postings a month
Get in front of hundreds of new biz owners by tapping into Emily's pool of high-caliber clients who are actively outsourcing work.
Members-Only Facebook Group
Go here to get unstuck, make strong connections with ambitious entrepreneurs in your field, and stay on top of industry trends so that you're invaluable to clients.
Monthly Happy Hours
Walk away from these monthly Zoom meetings feeling refreshed and supported. Connect with other like-minded people working to build profitable and sustainable online businesses.
Mentoring
Gain access to Emily through the Facebook group. Ask questions and hear her expert advice on the next steps to move ahead.
Immersive Roundtables
Join an interactive discussion with curated leaders in the community to hear what's working for them behind the scenes and what they recommend. Walk away with actionable advice on leveling up your game without buying another funnel expert's bundle.
"

I have SIX discovery calls on my calendar in the next two weeks

"
"The Workgroup pays for itself"
— Heather Hanson, DIGITAL MARKETER & FUNNEL BUILDER
Peek the Content
Browse Past Jobs
I ask that our client leads submit their top 3 tasks and some idea of a informal job description. That doesn't mean you have to do it all. You can apply with the services you want to offer and leave the rest for someone else. You also have plenty of opportunities to make yourself an indispensable unicorn to a dream team!
This is just a sampling...
Let's see if you're in the perfect spot
to 5X (plus!) a general VA's hourly rate
by moving from task manager to Digital Marketer inside the Workgroup
You love to optimize processes and systems
and cheer on others to do the same.
You're a creative marketing wizard
constantly screenshotting design ideas, hacking funnels, bookmarking gifs, and tinkering with landing pages to help streamline your client's message.
You've got determination, grit, and a willingness to take risks,
and you're not afraid of stepping into the role of "team player" for your client.
You've had success in the past doing marketing jobs for clients

,
or you're bringing a skill set groomed by corporate, and you're primed to hit the ground running.
You embrace variety and challenges positively
and can generate ideas for your client rather than just taking orders and waiting for directions.
You're familiar with different tech stacks
and you're willing to learn new systems so that you can implement them effectively.
If you possess all these things, you're ready to order a

top-shelf margarita!
"I've doubled my earning power in this membership, replacing my full-time corporate income with two weeks of work as a digital marketer."
"This community gave me the confidence to grow. The members genuinely want to see each other succeed. They share their expertise and resource – which is key.
Because it raises everybody if we're all succeeding. Clients see our value and return to book us more."
— Brittany Gardner, Digital Marketing Assistant
The Digital Marketer's Workgroup Pinky Promise
You want to build a sustainable and profitable digital marketing business.
You want to grow and scale (even with the tech updates happening faster than I lasted on the elimination diet.)
You know the strategy behind marketing and have the basic skills to implement it.
So here's my pinky promise with this membership…
You'll gain access to job opportunities with high-caliber clients who have the budget to pay you what you're worth.
And you'll get the confidence it takes to say yes to jobs that will give you even more skills to grow, stretch, and scale.
Once you have the groundwork of marketing, you can really get in any client situation and apply it, and you stand out.
All it takes is one great client to jump to the next pond.
The more you get into strategy and funnel building, you can charge more.
And I promise to stand by you every step of the way inside this membership.
We vet everyone entering the membership so that we can confidently refer you for jobs.
If you are an experienced and serious digital service provider, VA, or freelancer who can take on the work and keep up our reputation – you'll be approved.
Do I have to be an established VA to join this membership?
I've already taken a VA course. How do I know this will help me?
Will my application be approved?
What can I expect when I join?
Do you make money off the jobs?
Why do you have a 3-month minimum?
Do you guarantee I'll actually get booked?
I want to do this, but I'm stretched so thin. How much time is required to make this membership worth the investment?
Can I cancel at any time?
Do I have access to the video training library forever?
How many freelancers are in the group?
What if I don't offer marketing services?
My question isn't on here. How can I get it answered?
"For me the biggest benefit is the group support"
"If I have a question, I know someone will answer for me. I'm newer and the feedback is so important. I love the job opportunities. The extra monthly trainings are so valuable. Those alone are worth the price of the membership."
— Michelle Kukrish, Video Marketer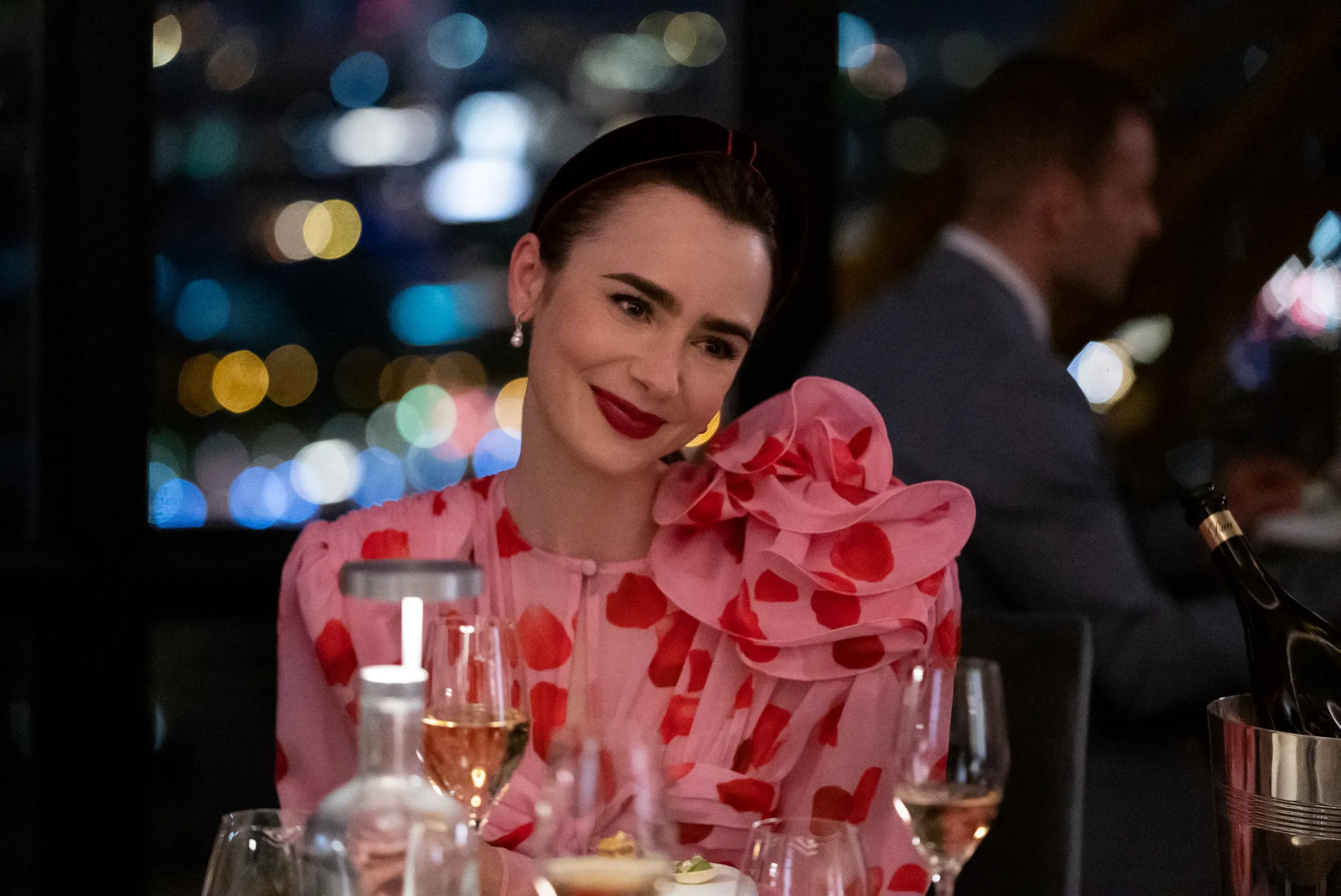 The Digital Marketer's Workgroup is as
maximalist


as the clothing in Emily in Paris
Here's a comprehensive breakdown of what sets it apart
Other General VA Memberships
Learn basic business setup and how to book your first client

Be one in 1,000+ all competing for the same job

Suffer from an underlying feeling of panic whenever there's a job posting, thinking you need to apply for all the jobs and be a chameleon to the client

Led by an absent course creator who outsources trainings

Get taught to niche down into something so you can stand out and book clients. So you listen and niche hard and don't learn any other skills.
The Digital Marketer's Workgroup
"I've gotten 90% of my clients from Emily's Workgroup."
"And I could apply for new jobs DAILY. I currently have 4 proposals out to potential clients that I'm waiting to hear back from. I have 3 more discovery calls this week, all from her amazing job opps. And these are just what have come to me THIS MONTH!"
— Tracey MacDonald, Marketer & Graphic Designer
Rise and charge what marketing services are worth
"This membership pays for itself instantly"
"I couldn't recommend the workgroup more. My ROI on my investment has been massive ... in the first two months I already 22x my investment. So yeah, it's worth it."
—Ann Marie O' Braskin, Marketing & Business Consultant
"I'm making the money I want to make."
"Since joining the membership, I'm already making more than I did as a teacher…
… and it's only my second year of business!
I have so much more clarity too because I know what I want to do and what I'm good at.
The membership allows me to stretch myself because I can offer a service I may not have done before. If I need help, I'll find the answer in Emily's video trainings or the Facebook group.
This is important because digital marketing is always changing, and you need to learn and refine new skills."
— Sophia Vega, Digital Marketing Strategist
"Being a part of the Workgroup has been a gamechanger for my business. "
"Not only do I have access to monthly trainings, but there is a wealth of knowledgeable, amazing VAs in the group that have experience in many areas I don't. So I always have a safe place to ask questions and get reliable information."
— Tabitha Meisenzahl, SEO & Marketing Assistant